Hey guys...so I've moved from Suffolk to Bristol and Im now on the brink of upgrading my wayfarer for something bigger to put on the dinghy trot outside my new club.
I have been offered a Dockrell 17, sat on a trailer, and with some nice bits and bobs included...and I am definately going to take it. However there are issues that need resolving, and I am looking for help....
The wooden bearers underneath the floor have started to break down and rot, so the floor has become slightly flexible, allowing the join around the centreboard case, stern, and side benches to split and open slightly when the floor is walked on.
Has anyone here ever dealt with this issue, and if so can new fibreglass encased wooden bearers be installed through the various hatches without having to cut the floor out first?
I have also noticed that the bow section has been filled with expanding foam, and I have a feeling that I will be digging it out, as it seems its already suffering from water ingress and retention. Has anyone ever had to re-seal the bow section and make it a buoyancy chamber again?
I am very keen to bring back some of the buoyancy chambers, so they are useful again as just that, and not as areas where water could just get trapped if the boat capsised...
I would love to chat/make contact with any current or previous Dockrell 17 owners, and I look forward to getting it done and having her out on the water soon!
HATCHES EITHER SIDE OF MAST...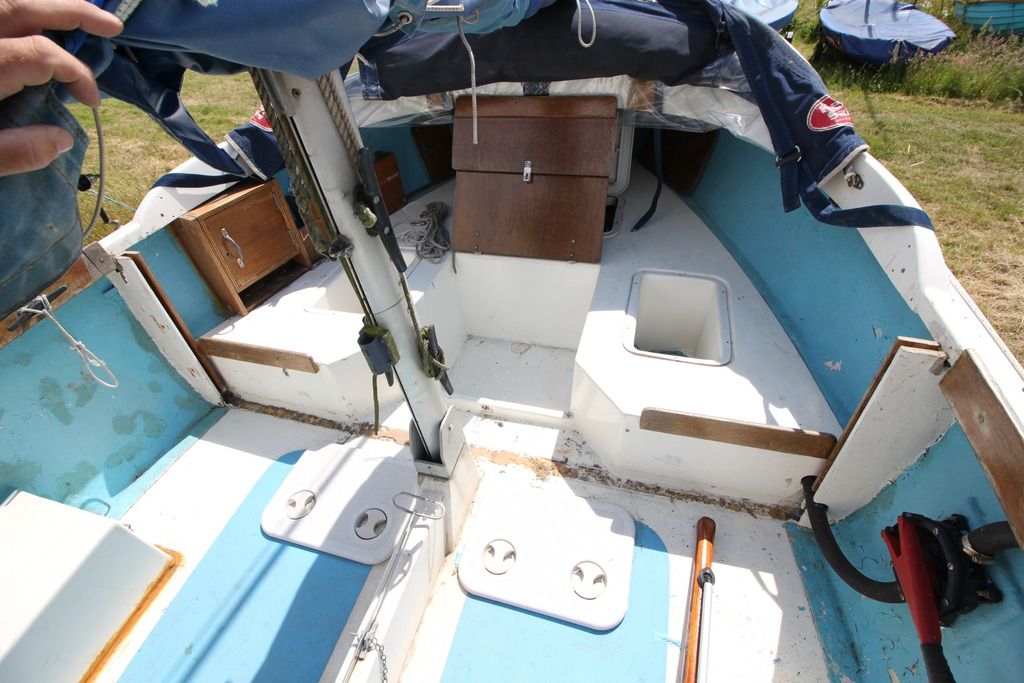 INSIDE ONE OF THE HATCHES, YOU CAN SEE THE WOODEN FLOOR BEARER ROTTING...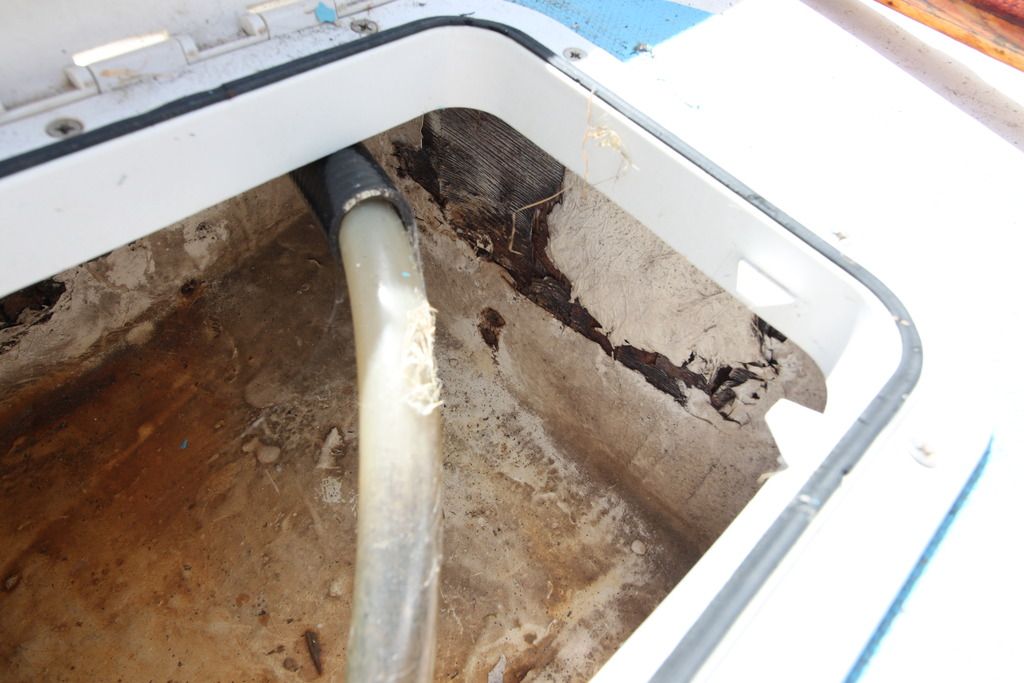 EXPANDING FOAM UNDER FRONT HATCH...
ATTEMPT TO RE-SEAL FLOOR AROUND SEATS....
CLOSE UP....